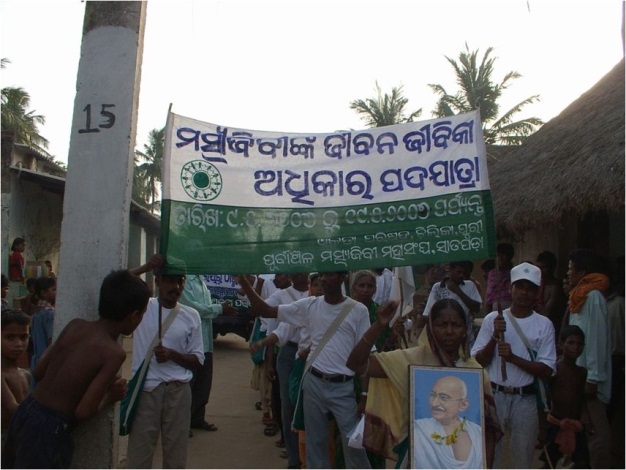 15 Dec

Chilika Lagoon, India

Connected to the Bay of Bengal in the south, with the Eastern Ghats Mountain ranges forming most of its catchment on the north and the west, Chilika Lagoon is a Ramsar Site of international conservation importance and a biodiversity hotspot. The ecological subsystem of the lagoon offers a solid ecological foundation to the lagoon's small-scale fisheries system. The regional biodiversity sustains the culture and livelihoods of the roughly 400,000 fishers and their families, who live in more than 150 villages. People in these villages have been engaging in customary fishing occupations for generations. However, due to large-scale forest and land degradation, subsistence based on agriculture and forestry is on the decrease. Consequently, a number of non-fisher caste members have now turned to aquaculture, and in some cases regular capture fishing, as a growing source of income. This change has led to environmental and social consequences for the Chilika Lagoon. To address these changes lagoon fishers came together in protest. Today, the Chilika Fisher Federation continues to play a leadership role in fighting for fishers' rights.

See below for the Odia language abstract for this community story.