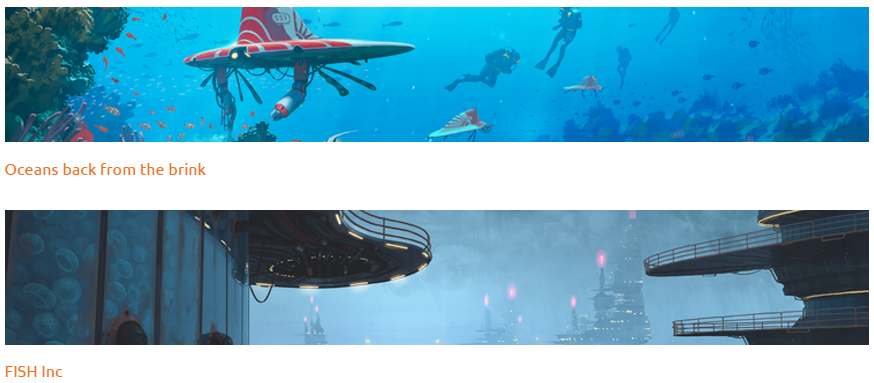 14 Jun

Communicating sustainability to a broader audience

It is well known that our coastal communities are currently facing innumerable livelihood and environmental challenges. Marshall Island communities, for example, face ocean related changes that impact their current lives and their lives in the foreseeable future. Although many projects try to address the current challenges faced by coastal communities, many fail, as they do not address the future, and share their information in ways that are beyond academic vernacular.

To address this, Dr. Andrew Merrie orchestrated the Radical Ocean Futures project. For this project, Dr. Merrie, who recently received his PhD in sustainability science, utilized various forms of art (Science Fiction, graphics, and music) to communicate sustainability in alternative ways, that may resonate more strongly with communities than academic papers.

The project highlights four different sci-fi stories which describe four possible futures for our oceans. These stories are grounded in science, referencing current peer-reviewed publications, news articles and credible websites, and describe what our oceans may look like in the future. To further convey the scenarios described in Dr. Merrie's work, images of these possible futures were created by graphic artist Simon Stålenhag with musical interpretations provided by K. La Luna (also known as CCRN member Dr. Kaitlyn Rathwell).  The goal of this project is to help us understand the complexity of our oceans and how unexpected changes and responses to these changes can influence the future of our oceans.

The first story "Oceans back from the brink – May 2070," is told from the perspective of a transcript of a talk presented by a renowned ocean sustainability researcher and activist. This story describes how the oceans were once heavily polluted and what series of events took place that allowed the Oceans to be clean by 2070.

The second story "Obituary: Astrid Amundsen, CEO of FISH Inc. – January 2070," is written as an obituary of a CEO from a company that maintained significant control of the world's aquatic resources. In this scenario, the world is in the midst of an environmental crisis. The human population  is sustained by bio-engineered tuna and jellyfish paste.

The third story "Rime of the last fisherman: Dispatches from a dying ocean – 2070" is a series of diary entries by the world's last fishermen. Through these transcripts, the fishermen describes the death of the oceans.

The forth story "Rising Tide – Visiting Tarawa station" is told from the perspective of a journalist who describes how sea level rise forced parts of humanity to learn how to live under the sea. In this future, a treaty has been created between nations to ensure the sustainable harvest of aquatic resources, and the ocean is slowly recovering from past transgressions.
---
The art work showcased in the featured image was created by graphic artist Simon Stålenhag