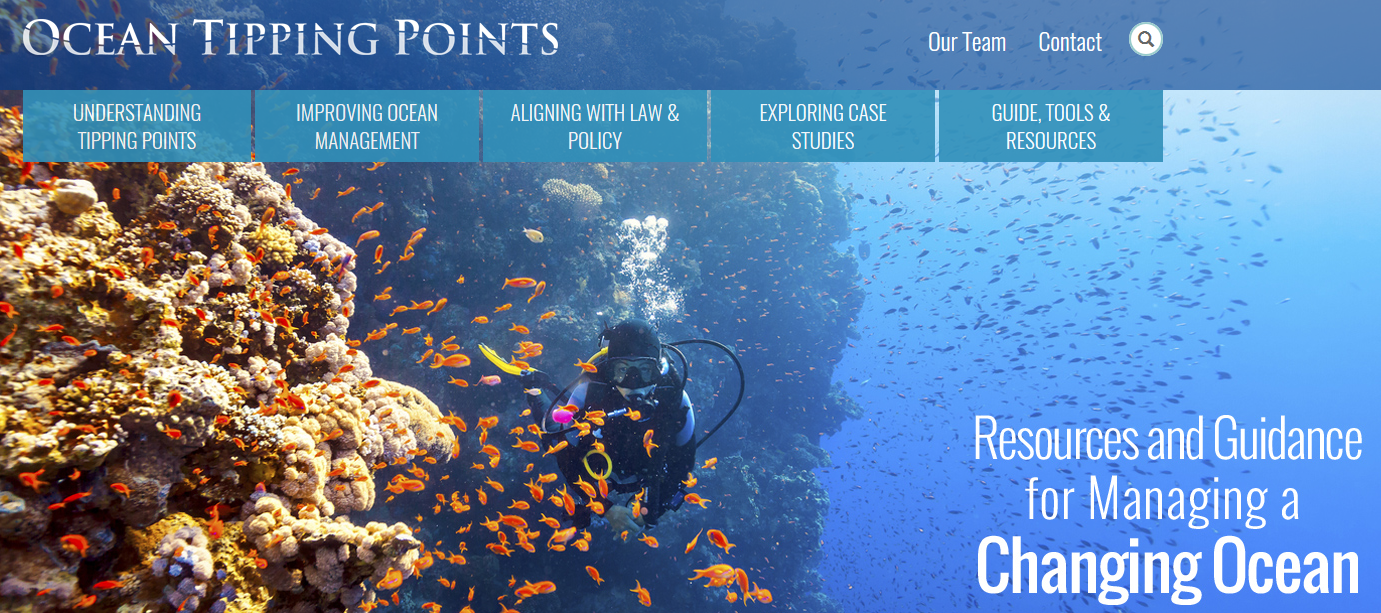 16 Aug

Ocean Tipping Points

Tipping points – a phenomena where small shifts in human pressures or environmental conditions bring about large, abrupt changes in a system – are becoming increasingly common in today's oceans. However, there is limited understanding of this phenomena within the research community, and a lack of tools available for natural resource managers to identify, manage and monitor potential tipping points in the marine environment. To address these gaps, the Ocean Tipping Points project was launched in 2012 to synthesize existing research on tipping points in marine ecosystems and conduct case studies to devise a set of early warning indicators and management tools that may help to predict, even prevent, threatened systems from falling off the precipice.

As part of this project, the Tipping Points Team partnered with CCRN affiliate the Haida Nation and Parks Canada to develop a better understanding of the drivers, dynamics and trade-offs associated with past and potential ecosystem shifts in the Gwaii Haanas National Park, Gwaii Haanas National Marine Conservation Area Reserve and Haida Heritage Site. The focus on the research has been on Pacific Herring – or iinang in the Skidegate Haida dialect – a culturally and ecologically important forage fish species that has been slow to recover from commercial fishing pressures in the mid to late twentieth century. The Tipping Points Team is also conducting a case study on coral reefs in Hawai'i.

The Ocean Tipping Points Project team recently announced the launch of their new and improved website. The site contains in-depth research results from the project's Haida Gwaii and Hawai'I case studies, as well as tools and resources to help ocean and coastal managers predict, prevent or recover from dramatic ecosystem change. To explore the new website, go to http://oceantippingpoints.org/portal/otp.