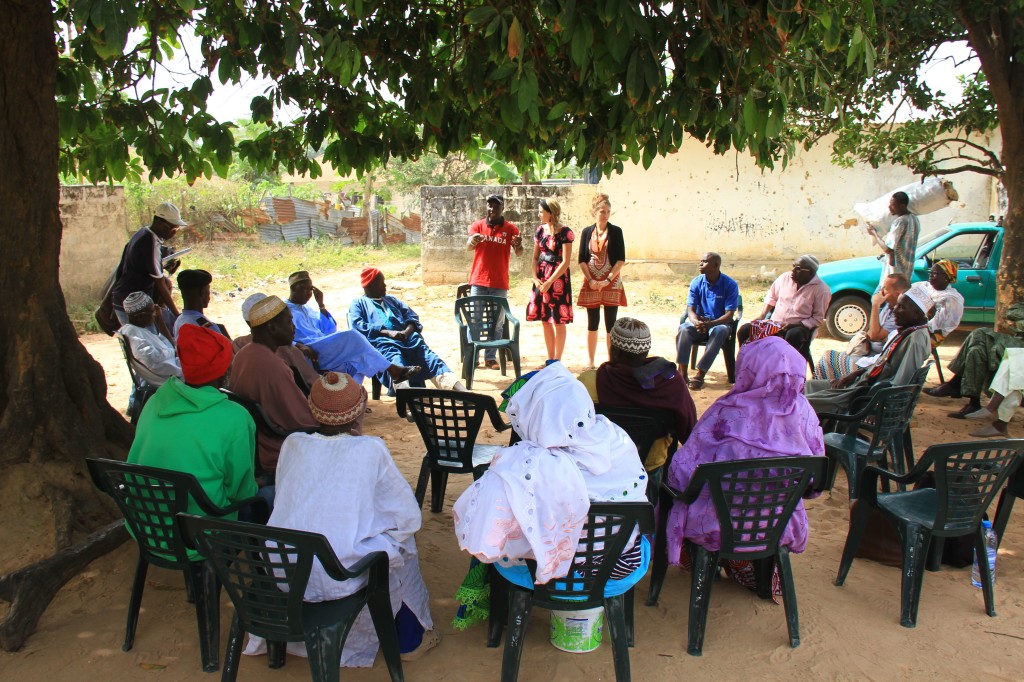 14 Dec

The Gambia, West Africa

The Gambia, located in sub-Saharan West Africa, is extremely vulnerable to the adverse effects of climate change. These include erratic rainfall patterns, extended drought, flooding, coastal erosion and sea level rise. These impacts will exacerbate current challenges of desertification, deforestation and decreasing water quality. The coastline includes 80 km along open ocean, and 200 km along the River Gambia, covered in mangroves and mudflats. Mangroves help protect coastal areas from flooding, provide crucial habitats for fish spawning, and are imperative for rice farming. Agricultural practices, along with tilapia, shrimp, and oyster farming, provide significant economic benefits and livelihoods in the country. The community of

Tujereng

is threatened by water and food insecurity, as well as forest loss and degradation, thus increasing their vulnerability to climate change. In an attempt to protect local forest reserves, community members in

Tujereng

have pursued the government's Community Forestry Programme (CFP), seeking new ways to sustain and expand local conservation efforts. A multi-scale alliance – including government, community and international partners – was formed to look at "how participatory adaptation (or mitigation) strategies are taking place" using a multi-sectoral approach. These partners were able to achieve the following outcomes: (1) document climate change and environmental perceptions which were previously unknown or underrepresented, (2) deliver effective educational interventions through successful collaboration with governmental and nongovernmental agencies, (3) offer policy recommendations to improve environmental conservation and climate change adaptation and mitigation strategies for the benefit of local communities.