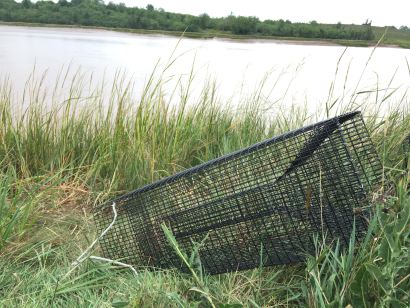 14 Jun

The Sipekne'katik River

CCRN Member Sadie Beaton authored an article "Peace and Friendship on the Sipekne'katik River" for the spring 2017 issue of the Ecology Action Center magazine. The article describes the risks the Alton Gas project, located in Nova Scotia, Canada, poses to the Sipekne'katik River and what the Water Protectors from the Mi'kmaw First Nation are doing to address this issue.

During the summer of 2016, the Alberta-based natural gas company AltaGas diverted a section of the Sipekne'katik River to create a mixing channel. AltaGas aims to dump mine waste in the Sipekne'katik River, drill salt caverns, and store natural gas on land belonging to the Mi'kmaw First Nation. This project threatens the river ecosystem and poses a risk to the health and livelihood of the Mi'kmaw communities in this area. The Peace and Friendship Treaties signed between the Mi'kmaw and colonialists indicate that this land belongs to the Mi'kmaw. Additionally, the treaties guarantee the right for the Mi'kmaw to hunt and fish as usual.

During the summer of 2016, a truckhouse was built on the banks adjacent to the Alton Gas site and eel traps were placed in the diverted section of the river. The purpose of these constructions is to ensure that access to the river, which is protected in the Peace and Friendship Treaties, is available to everyone. Further, these additions act to demonstrate that the Mi'kmaw people and allies are resistant to the Alton Gas project but hope to explore how everyone can come together in peace and friendship.
---
Featured image was taken by Sadie Beaton