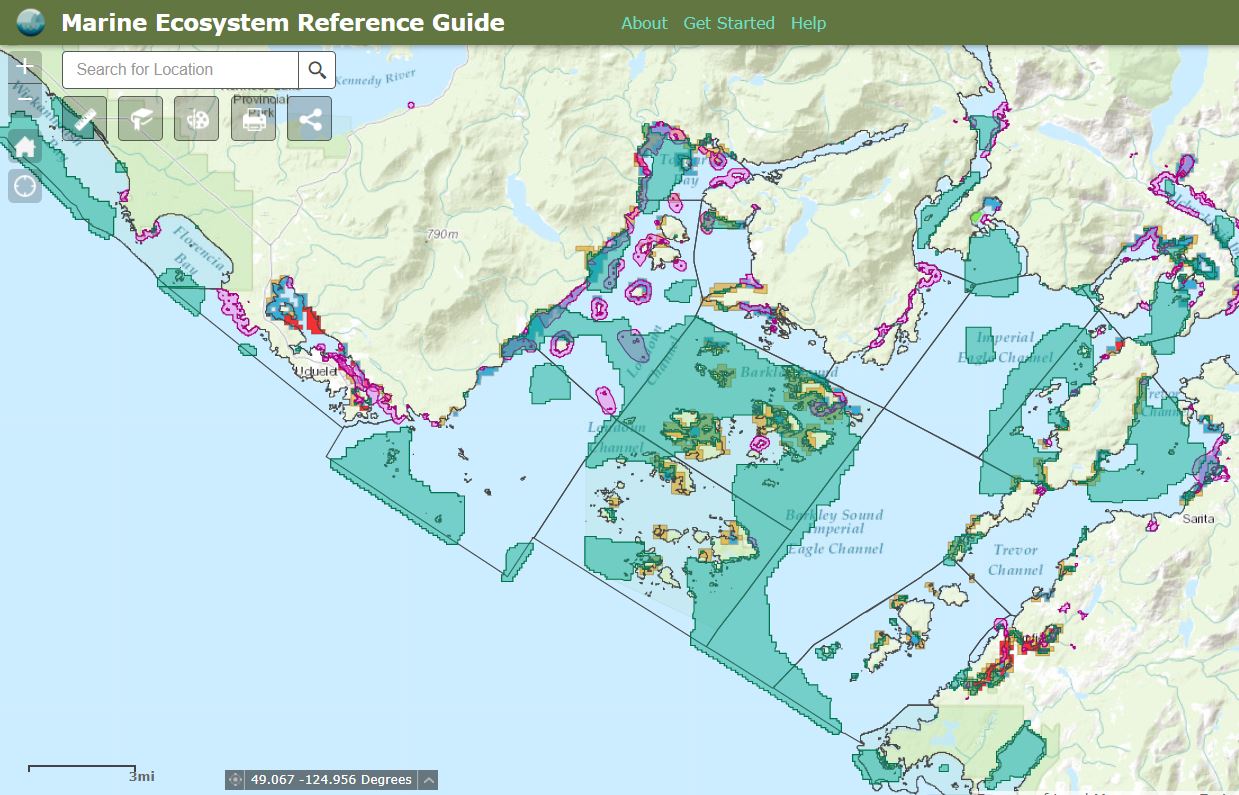 31 Jan

Marine Ecosystem Reference Guide (MERG)

For the past several years, West Coast Aquatic has been working on a tool to support decision-making that is ecosystem-based and inclusive of multiple knowledge systems (indigenous, local and scientific). Over 200 information layers have been gathered for Barkley and Clayoquot Sounds, which allow a user to see how ecological, cultural and social values intersect in the marine space with human uses. Compatibilities can highlight economic and other opportunities, while conflicts signal the need for management considerations.

The tool is called the Marine Ecosystem Reference Guide (MERG), and is ready for use. It can be freely accessed, on any web browser, without the need to download an app or extension.

Marineguide.ca  (no www in front) or https://marineguide.ca/MarineEcosystem/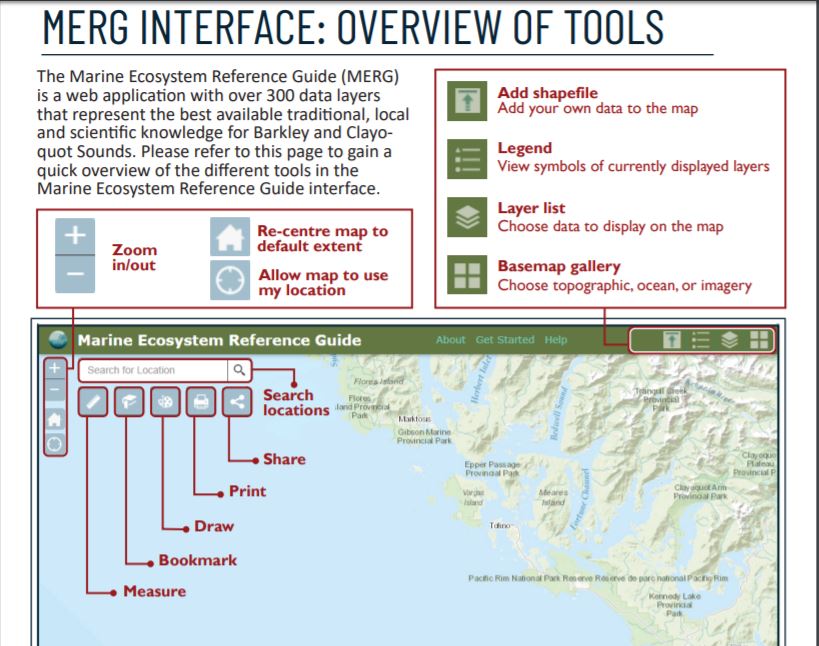 Users can include industry who are developing proposal applications, Indigenous and other governments who are reviewing proposal applications, multi-sector resource co-management tables, academia doing research in the region, and interested members of the public.
MERG is simple to use, and includes both short "Get Started" document and a comprehensive online "Help" guide to support navigation of the tool. In addition to viewing the information layers included in the tool, users can also privately upload and view their own information in relation to the tool's layers.
MERG will be continually updated. Annual updates will be made (e.g. to tenure and licence information), and the goal is to expand the geographic scope to include most of the west coast of Vancouver Island.
MERG is replicable. If groups in other areas are interested in developing a similar tool, West Coast Aquatic would be pleased to share their experience.
---
All information and images provided by CCRN Researcher Tawney Lem.