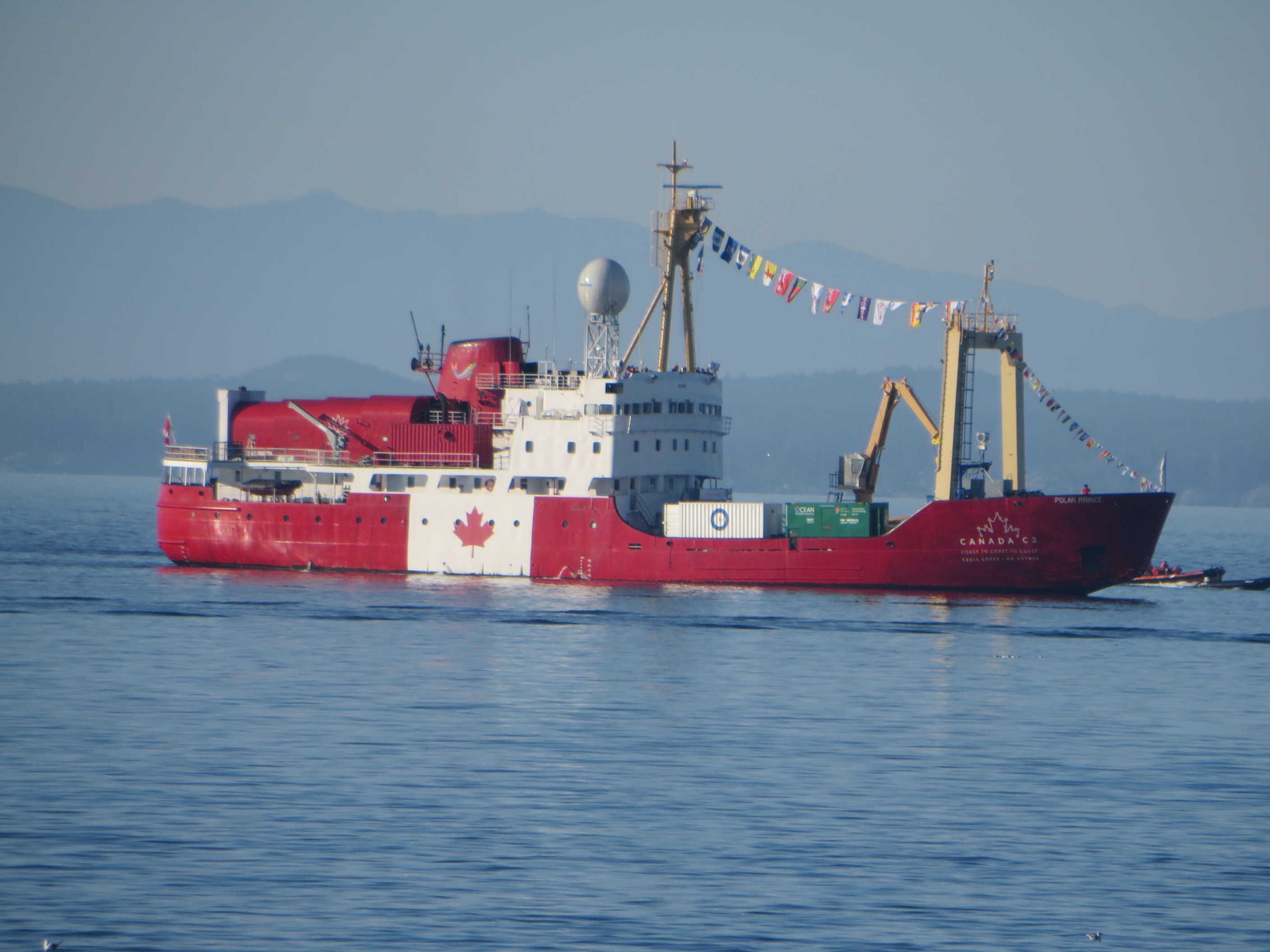 02 Nov

Canada's Ocean Priorities and International Leadership on Oceans

CCRN Director, Dr. Anthony Charles, was one of four university professors from across Canada invited to provide advice to Fisheries & Oceans Minister LeBlanc and Environment Minister McKenna concerning Canada's ocean priorities, and international leadership on oceans. The Marine Experts Roundtable took place onboard the ship Polar Prince, in Victoria on October 28th, at the end of the massive C3 Expedition around Canada.

The meeting also involved participants from Indigenous organizations, environmental NGOs, ocean industries, and federal government departments, as well as the Chief Science Advisor, Mona Nemer, and the C3 leader, Geoff Green. Among other ocean issues, Dr. Charles highlighted the importance of coastal communities and their wellbeing to marine stewardship, and the corresponding need to make coastal communities a priority in ocean policy and in practical ocean initiatives, at the national and international levels.

Canada C3 was an epic 150-day sailing journey from Toronto to Victoria via the Northwest Passage, celebrating Canada's environment, sharing the stories of coastal communities and connecting Canadians from coast to coast to coast. Follow this link for more information about the event and expedition.
---
Information and pictures provided by Dr. Anthony Charles.
Featured image caption: Polar Prince arriving into Victoria Harbour