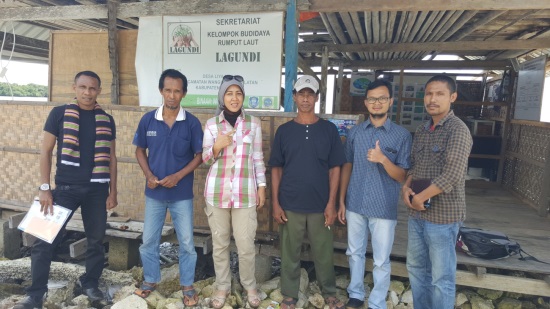 12 Apr

Community Conservation and Livelihood System in Wakatobi Island, Indonesia

The Islands of Wakatobi, in Southeast Sulawesi in Indonesia, are a part of the Marine Conservation zone of Wakatobi National Park. The islands are a marine tourism destination with high marine biodiversity. In February 2017, the Coral Reef Rehabilitation and Management Program, – Cora Triangle Initiative (COREMPA-CTI) did a site visit to one of the Wakatobi Islands, Wangi-Wangi, to conduct research pertaining to the island's community-based conservation, livelihood strengthening, and local institutional development.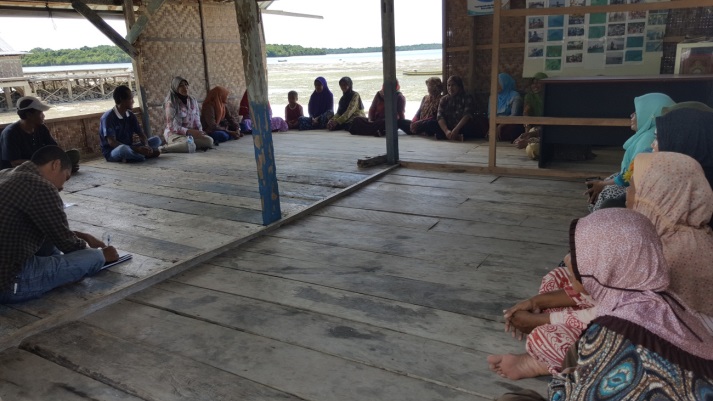 Wehai (the local wisdom of the village) is a means of managing coastal resources. This tradition is used to protect baronang fish or Rabbit fishes (Siganus spp) and Baramundi (Lates Calcarifer), as both species are used in a local ritual ceremony. This traditional rule has been widely applied since the Sultanate of Buton and regulated by the Law of Seventh Dignity.
The tradition of wehai is carried out by the indigenous institution named sara which consists of traditional and religious leaders. Currently, the coastal areas protected by wehai have been included in the Marine Protected Area initiated by the COREMAP-CTI Project. The program has also established a local agency, Coastal Resource Management (LPSP), to strengthen the management of wehai, especially in marine areas. Some of the activities conducted to train the LPSP included human resource training, the establishment of Micro Finance Institutions for strengthening livelihoods, and the zoning of coastal waters in traditionally protected areas.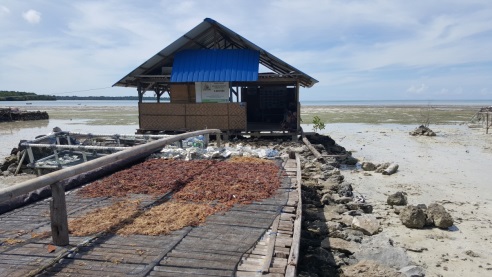 To improve the Island's welfare, venture capital is provided in the form of loans accessible to the local communities on local MFIs. The economic activities carried out by the target group in the Village of Liya Mawi are seaweed cultivation and processing of fishery products run by a gender business group.
LPSP, in the Village of Liya Mawi, has received attention from all parties that support coastal conservation in and around the village. Support for strengthening human resources and facilitating water zonation has come from RARE of Indonesia. WWF-Indonesia has also participated in supporting the socializing and campaigning for the protection of the coastal area around Liya Mawi.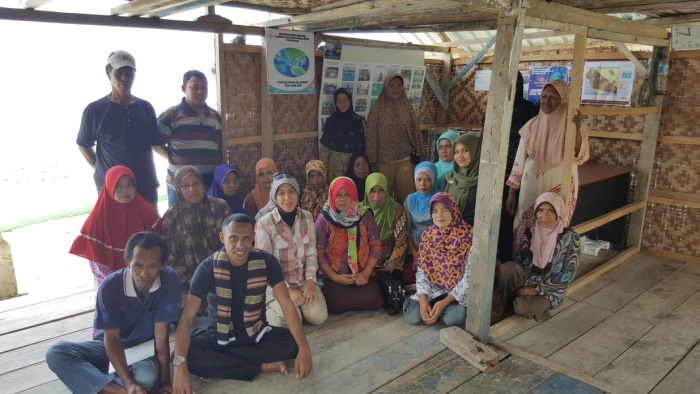 RARE-Indonesia, in supporting the arrangement of the zonation of waters of Liya Mawi Village, has resulted in the general rules stated on the Wehai Based Fisheries Area Access Utilization (PAAP), which include: (a) The implementation of wehai rules, especially in catching fish; (b) The limitation in using net for catching fish, with the minimum size of 2.5 inches; (c) The protection of baronang fish; (d) Conducting restocking activities; and (e) Seaweed cultivation.
---
Author: Ahmad Mony