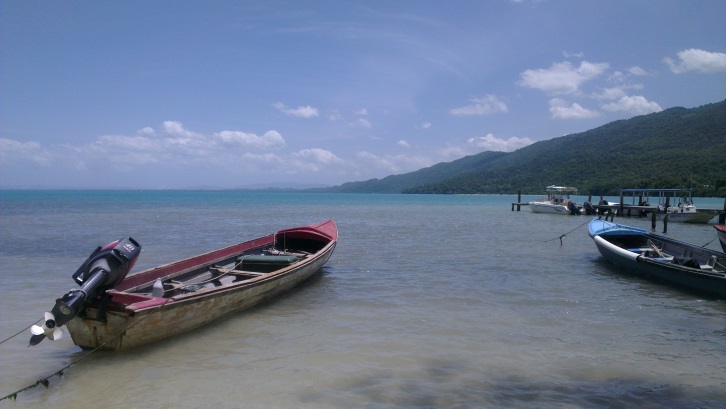 11 Apr

Bluefields, Jamaica

Jamaica is a neotropical country and the third largest island in the Caribbean Sea. Over 50% of the Jamaican population lives within 1.5 km of the shoreline, while approximately 90% of the island's GDP relies on its coastal zone. Bluefields is located in Westmoreland, the western-most parish of Jamaica. Fishing remains a direct means of sustenance for the roughly 400 fishers in the area. The Bluefields community faces a number of key challenges, including historic overfishing, limited alternative livelihood opportunities and the potential for compounding environmental change (e.g. increased storm intensity and sea surface temperature rise). In 2009, Bluefields became the site of Jamaica's largest marine protected area (MPA) — the Bluefields Bay Special Fishery Conservation Area. Due to the challenges facing this community, the fish sanctuary represents a paradox of both opportunity and challenge. Ecologically, the sanctuary is supporting a slow and long-term recovery of local fish stocks. On the other hand, there are concerns about the process involved, with some feeling excluded, indicating that they were not consulted in the planning process. Further, some fishers argue that the sanctuary has had a negative impact on their current livelihoods. As a way to deal with the many pressures on local natural resources, the Bluefields Community Development Committee (BCDC) is seeking to support the transition of Bluefield's economy from resource based (fish and agriculture) to service and hospitality based (ecotourism and business hubs). To this end, they advocate for funding from both private and public sectors to develop community infrastructure and fund entrepreneurial ventures.

This video,

Fish for our Future: Communities and Marine Conservation

, tells the story of the Bluefeilds fishing community. This video was created by

Cheryl Chan

one of the top 25 finalists in the Social Sciences and Humanities Research Council's 2017 Storytellers challenge.